We have a great variety of classes lined up for your quilting enjoyment! All skill levels from beginner to advanced.
Class fees are required at time of Registration. Registration can be accepted by phone with Visa, Master Card, or in person.
No refunds will be offered on registration fees unless the class is cancelled due to insufficient enrollment. Most classes require a sewing machine in good working order. Please read individual class descriptions. Class fees do not include supplies and/or patterns unless noted. Be sure to look over your supply list before the first class. You will receive a 15% discount on supplies purchased for your class, but please do not purchase supplies until you are sure that your class will run.
Please Note: The Quilting Quarters is respectful of pattern designers and their copyright statements.
Each student and teacher must have a separate copy of the book, pattern or tool if required for a class as per the supply list.
The Quilting Quarters will respectfully decline any request to make photocopies unless permission is granted from the designer for a specific purpose
The Basics for Classes!!! Or, what's in your tool kit?
To most of your classes please bring:
Sewing machine, pedal and manual, basic sewing kit, seam ripper, threads, scissors, machine needles, quilting pins and rotary cutter set including mat, rulers, and cutter.
Fall and Winter Classes 2016-2017
Absolute Beginner Class
This class will introduce you to quilting by machine and rotary cutting. You will make either a baby quilt, table topper or a lap quilt. You will learn tips and tricks, beginning with choosing fabrics, to make your quilting journey a successful one.
Dates: Thurs Jan 31, Feb 7,14,21,28, March 7, 14, 21
Time: 10-12
Cost: $80.00 plus book and supplies
3 Hour Runner
Need a runner in a hurry? Well this one is for you. You will piece it and quilt it at the same time. This runner can be made elegant or fun.
Date: Tues Oct 11
Time: 10-3
Cost: $25.00 plus supplies. Kit available.
Sashed Half Hexi
If you like stained glass quilts, then you will love this quilt. Join Inga as she shares her love of Jenny Doan's quilts. This one can be cut with the Missouri Star Quilt Company's templates of if you have an Accucut Go machine with the half hexi die. Either one will work.
Date: Thurs Oct 13th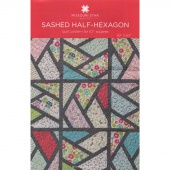 Time: 10-4
Cost: $25.00 plus pattern and supplies
Carpenters Star Wheel
Grab 8 fat quarters and a background and you are on your way to making this fun and fast quilt. You can make a Wall quilt 36"x36" Lap quilt 70"x70", or a Queen size 90"x102". Great quilt for beginners!
Date: Thursday Oct 20th
Time: 10-4
Cost: $25.00 plus pattern and supplies
Machine Quilting: Let's Begin
Let Katrina teach you how she quilts beautiful quilts on her sewing
machine. In this class you will start at the beginning with the walking foot and then with the free motion foot.
Date: Saturday Oct 22 and 29
Time: 10-1
Cost: $30.00 plus supplies and kit
Sweatshirt Jacket
Let's take an old sweatshirt (or a new one) and make it new. Grab 8 fat quarters and your sewing machine and join Sue as she teaches you how to take something that is old and make it new.
Date: Tues Oct 25
Time: 10-2
Cost: $15.00 plus supplies
Paper Piecing Christmas Tree
Don't have a large space for a Christmas tree? Allergic to real trees? Well this is the best tree ever! Doesn't drop things on the floor or need watering. This paper piecing pattern has enough paper in it so you can make one for yourself and give one away.
Date: Thursday Oct 27th
Time: 10-3
Cost: $25.00 plus pattern and supplies. Kits Available
Prismatic Star
Join Sherida, a certified Judy Niemeyer teacher, as she shares all her skills in paper piecing. You know how I love paper piecing!! If I could take this class I would!!! A jelly roll and some background is what are needed for this stunning 64"x64" quilt.
Date: Saturday Nov 12
Time: 10-5
Cost: $50.00 plus pattern and supplies (Kit available $300.00)
Tuffet Stool
Little Miss Muffet sat on her tuffet. Come and let Susan teach you this fun tuffet. Grab your favorite jelly roll and a fat quarter and you are on your way to make a fun tuffet. Everyone will be asking you to make them one!
Date: Thursday Nov 17 and 24
Time: 10-3
Cost: $65.00 plus supplies There will be a kit with everything you will need to make the tuffet EXCLUDING fabric. Cost: $125.00
Fold and Stitch Wreath
Need a pretty seasonal wreath, or an unusual table topper? Come and whip up this dimensional design in an afternoon with Katrina teaching you ALL the tricks.
Date: Saturday Nov 19th
Time: 10-2
Cost: $25.00 plus pattern and supplies
Dresden Tree Wallhanging
The Dresden plate is one of the most versatile shape in the quilter's toolbox.Here they are transformed into a Christmas Tree wall hanging to celebrate the joy of the season.
Date: Tuesday Nov 22nd
Time: 10-2
Cost: $20.00 plus pattern and supplies
Christmas Quickie………Santa Pillow
Who won't love to get this pillow as a present OR you can just keep it yourself. Never appliqued before? Or is applique your favorite this pillow in great for ANY level. Three snowmen cross the pillow with a bit of hand embroidery. What could be sweeter?
Date: Friday Nov 25th
Time: 10-2
Cost: $15.00 plus pattern and supplies